The new information age has dawned and writing SEO content has become more challenging, but writing is a prerequisite for top-page rankings. This article covers the seven easy steps in crafting impressive copies that will impress your readers and increase your place in Google SERPs. How do you write SEO content?
Viastra Pen Content Center is dedicated to helping you write better, rank faster and get more sales. Here is the third article in our best writing guides.
These seven steps can mean the difference in a front page ranking or a seat on Google's back page. the first two pages on the search results will receive almost all the traffic and this is where you want to place content.
Select a topic for your article
Create an article outline
Conduct keyword analysis
Research the topic
Write your article
Insert relevant anchor links
Publish your article
Before You Get Started
I know you wish to start writing immediately and I cannot blame you for your eagerness. However, there are some things that must be in place before you get started. This is a four-point checklist to make sure that your website is ready for optimization.
No Duplicate Content: Check your website to make sure that you do not have content that has already been published. Head over to this website, and perform this task.
Website Listed on Google or Bing: Investigate your index status by typing in the search box site: www.your-domain-name.com
Verify Your On-page SEO: Finally, before submitting any page for SEO work such as backlinking, run a score for your on-page SEO. Visit this website
How to Select a Great Topic When Writing SEO Content
The first step in writing SEO content is selecting your topic. Your topic can be just about anything but should have some traffic value. Most topics related to high-demand industries will add a positive to yours. An article on credit card repair has a higher industrial demand than a blog on sewing machines.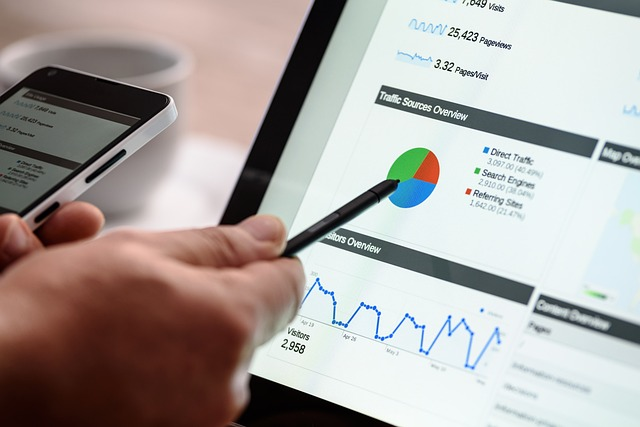 However, both pieces can be written in an optimized format that will improve their search rank competitiveness.
Error: Most bloggers and even some content centers create articles around current social trends. However, by the time the piece gets indexed, the trend would have already passed. Using social trends is a short-term SEO goal and is geared toward advertising than organic traffic.
Tip: create SEO articles with anticipation. Trends are not accidents, they are driven by events, most of which are calendar based. Global holidays, business shows, sports series, annual festivals, etc., should be used to gauge your content. Write about events with a 3 – 6 month time space before the event. For example, you can start writing articles on Easter during December when everyone else is busy writing about Christmas.
How to Create an Article Outline for SEO Content
Drafting an article outline is crucial for effective workflow in SEO content writing. Decide on the length of your article, it is recommended to write at least 1,000 words, if you wish to be considered for Google word evaluation. The minimum is 350 – 750 words per copy. Longer articles have more authority points. Here are the critical facets of your piece layout:
Identify your title and related hook. The related theme is optional, but when used can boost your indexing.
Divide your article into at least 4 – 6 sections including an introduction and a concluding summary. You can use Google's people also ask to get section ideas.
Decide where you will place your images. Include alternative texts that include your primary keyword
Create the article introduction making sure to include your primary keyword preferably in the first paragraph.
Why Conducting Good Keyword Research is Essential to Writing SEO Content
The hard work in writing SEO content begins here. Keyword research takes time and tactics and it's best to use an LSI software. Google Analytics is also an excellent place to look. The easiest way, not the best, is to enter your keyword into the Google search and note the suggestions that it provides.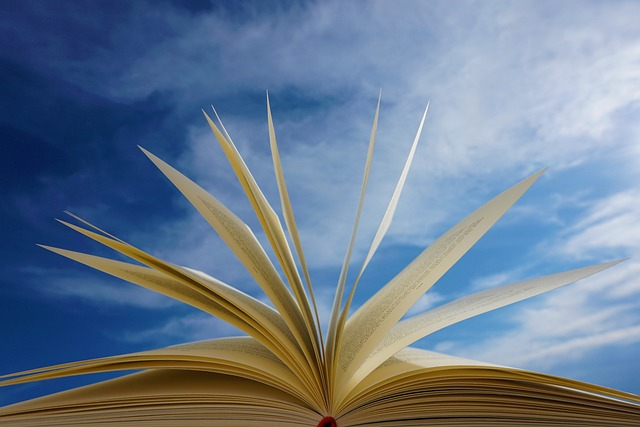 Tip: Try using keyword search, it is completely free and has all the tools necessary to boost your SEO research.
This is a must for SEO content creation since Google evaluates the entire document and calculates how well the primary keyword is distributed throughout the article. This does not mean repeating your keyword over and over again.
Error: Some content writers flood the document with the primary and secondary keywords. These articles are rejected by Google and are repugnant to readers.
Tip: Use the main keyword once in the introduction, in the concluding summary, at least twice during the article, and where it fits in naturally. Use it in the title, alternate text, and page URL.
Using LSI Keywords
LSI keywords are those related to your topic. They add power and context and show the relation between the concepts of the title. They are not synonyms, such as article and document, rather they are facets of the topic. for example, the coffee gear topic may include espresso machines, a barista, automatic grinders, etc.
How to Conduct Research for SEO Articles
Finding relevant data for the results of your document in highly optimized SEO articles. This is similar to your keyword search and you must now investigate using the pages that Google considers relevant to your topic.
Error: Some people rake in information found on social media sites. However, these articles are usually poorly formatted or lack adequate research. This will further reduce the quality of your article.
Tip: Use sources that have excellent Moz ratings such as Wikipedia, Time, Dictionary, encyclopedias, etc. The best bid, however, is to conduct research for SEO articles using Google and Bing search.
Search for your primary keyword or phrase and open the top five results. These are pages that Google considers authority on your topic. Understanding these articles will help you to compete.
We will address more on this issue in the section about creating your article. As you read each article, make notes that you think you may be able to use. Here are the three important notes that you will be making.
Create Relevant Data: Write down valuable information that you will add to your article
Google Compete: Make notes on how you can outdo the article. For example, a piece with "Top 10 Bean Starks" may be outdone by an article on 'Top 25 Bean Starks"
Go to the Source: Investigate sources used by this writer to create the article. This could mean more important data, so visit the source.
Create Your Reference List: Adding sources to your article will let the reader have confidence in your copy. References will also show search bots that the content is valuable. Here is how to do it:a) Create a new bookmark folder in your browserb) Save each research article to this folderc) Later you can use a citation generator to easily add your sources see more in step 6 adding links to your article.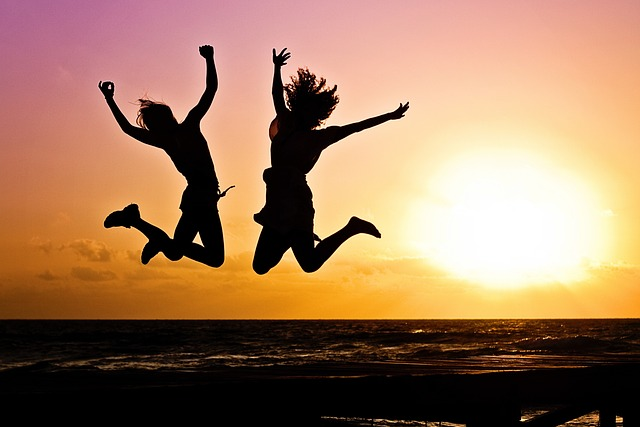 People Also Ask
The next step is to expand your research by investigating the Google search section "People also asked'. This will create questions that you can use for headings and subheadings or just inbuilt bold questions.
Use these related questions to expand your document and receive an added boost, some people have reported that Google uses them after three months of indexing. Integrate as many as you can, but only those that will enhance your topic.
Finally, fine-tune your article by exploring 2 -3 pieces from the Google 'related searches' supplement.
How to Write SEO Content?
There are many writers online, all writing to get a better place on Google search results. And that's great! Yet with all the spools of articles being submitted hourly by millions of sites, is this even possible? This issue of SEO Tips 2023 focuses on writing SEO articles for top-page rankings on search engines.
Writing for the top position may sound easy, after all, there are tons of SEO tools around to help you optimize your pages. Nonetheless, everyone else is doing it. The point is that we jump on board every new success story and try to do the same until there is a saturation peak, and no one else wants to get the crumbs left on the table.
Let's not forget our primary objective: Write better, rank faster, and get more Sales.
How Can You Write SEO Content for Top page Rankings?
From a numbers point of view, you can hit the Google top ten with three easy strides:
A. Choose a keyword,
B. Optimize your content, and then
C. Interlink your content.
That is making it sound so easy and that is what writing can do – convince us that anyone can do it with arms folded.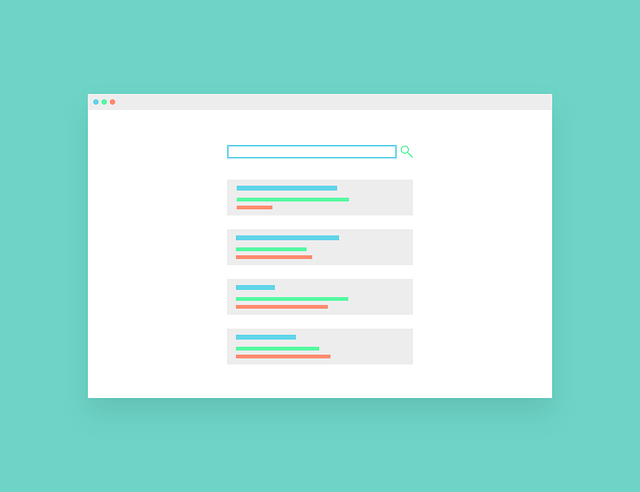 But in order to write SEO content for the top page rankings, especially on Google, requires hard work that begins with research, unlearning the yesterday, and defying the odds. Firstly, just look at what you are up against.
1. Large firms with writing departments lead by SEOs and content strategists
2. Content centers powered by the best writers, SEOs, developers, and marketing teams.
3. SaaS companies that provide SEO tools that they rent to millions and teach the same strategies.
4. An ever-evolving Google algorithm that helps it provide the best search results to users
5. SEO myths and practices designed to earn money rather than deliver page rankings.
Write SEO Content by Selecting the Best Keywords
This is ground zero for the content-writing soldier.  To start writing SEO articles you must begin by selecting the best keywords.  Keywords are the building blocks of articles that will lead to top rankings and more traffic.
You do not want to rank high for a keyword that no one is searching for. It will bring you glory but no traffic and no sales. With Google averaging 8.5 billion searches daily, high-trafficked keywords are your best bids, according to Oberlo over 90% of users click on links from the first page results. So how do you get there?
The answer is to use LSI keywords.  Read More. This brings us to the same temptation of subscribing to an AI and letting it guide me to find all the related keywords that people use in articles related to mine. This is a common SEO mistake.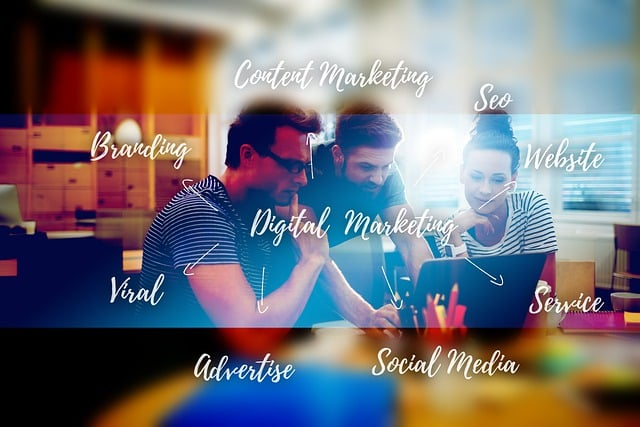 Firstly, there are only ten top places that get real traffic.  So, the best LSI ladened articles may pop up first. This is a rat race for the piece of cheese, When the same software that tells Adam company how to outrank Eve firm, tells Eve Firm how to outrank Cain Institute, and so on.
Quick Tips for Keyword Selection and Usage
·  Try targeting keywords with at least two words. Instead of 'bets' try 'sports bets', instead of 'hotels' try 'all-inclusive hotels
· Select keywords with an LSI score below 70. It will be easier to outperform.
· Use a primary keyword that has high searchability. More people search for 'baseball bat' than 'cricket bat'
·  Include the most relevant and highly searched secondary keywords.
Recommended keyword tool
In this issue, I want to recommend the LSI Keyword Search tool. It is easy to navigate and provides detailed reports. Some of its best features include
Free Membership package:
Provides keywords statistics: LSI keywords provides three lists of keywords – one-word units, two-word keywords, and three-word keyword phrases
Keyword LSI Score: The LSI score provides insight into how challenging it will be to outperform the other competitors for that keyword. You can use the score to gage your work
Five important points to include when writing your SEO article.
Use at least 1 bulleted or numbered list per 500 words
Use 1 image for every 400 words, or wherever necessary
Create a search engine-friendly title
Use subheadings to outline the flow of your article
Use call-to-action units to engage users
Writing Your Article Outline
Your article outline should begin with your primary keyword, your URL, and your meta tags. Look at the example below.
Primary Keyword: Rat Poison
The Page or Blog URL: best-rat-poison/
Meta Title: Aretha's Rat Poison – Eliminate All Rodents
Meta description: Aretta's Rat Poison will eliminate all known rodents within 24 – 48 hours of placement. End your rat infestation today.
Tip: Make sure that you have accomplished the following
Selected a keyword with a score of less than 70
Created a title tag with less than 60 characters including space
Created a meta description with less than 160 characters including space
You have included your primary keyword in all aspects – URL, page title, and meta description.
Phase Two – Create Your Text Outline
To create the best outline use insights from the Google 'people also ask' section. You can use the exact questions or paraphrase to match your style.
Optionally, you can use your secondary keywords or your personal knowledge. When using your experience, try to include your primary keyword.
Here are six pointers to consider when writing your outline. your article must include an introduction bent on attracting your readership. It should not be overly long, but rather concise, two or three paragraphs at most.
Include your main headline that will make your article attractive and sell your point of view to the reader.
Choose your main photo or image that will add life to your piece. when writing SEO content, images go a long way in maintaining viewers' interest in reading long articles.
Headlines and Subheadings: It is important to use headings and subheadings throughout your article. for example, the header could be Types of Rat Poison (This is labeled as H1) then you may want to explain each type of rat poison.
So a subheading would detail the first type of rat poison: Home Usage Poisons (This would be an H2 tag).
Sometimes the H2 subheading may need further details such as How to Set Rat Poison in Homes (This is the H3 subheading). You should only use an H3 tag if it is related to an H2 and needs an explication of at least 100 words.
Example of using H2 and H3 Tags
H2 – Best Homemade Rat Poison
You can create your own rat poison that will effectively rid your home of any type of rat infestation. among the most popular types are ning tree-based potions, Cipermetrina-based potions, and evergreen tree-based potions.
H3- Cipermetrina-based Rat Poison Potions
One of the best and most effective homemade potions is the Cipermentrina. It is easily created by combining cooked rice with about 20 cc of Cipermetrina. All you need to do is mix one cup of cooked rice with your Cipermetrina and your potion is ready to be deployed.
How to place H tags in your writing
Using your mouse, click on the Paragraph label or icon
From the drop-down, you will see the options for 'normal, H1, H2″
Select the subheading option you wish to use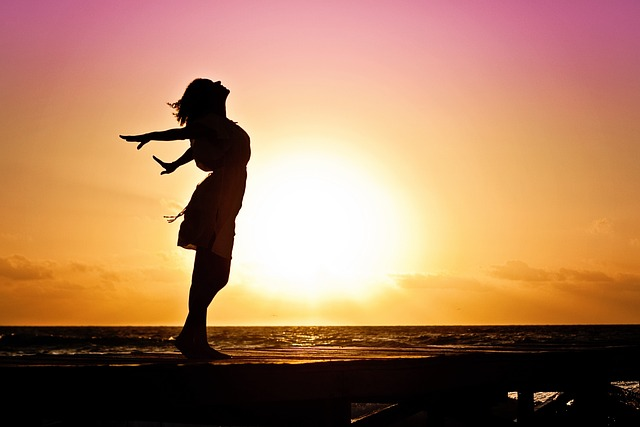 Phase 3 – Using Topic Sentences
One of the most important parts of your writing is using topic sentences. These are introductions containing the essence of your section and should form a bridge between previous sections.
The topic sense should be the first below the subheading and its purpose is to help the reader grasp the focus of the section. It would be best if you tried to pique the viewers' interest in your copy.
Examples of Topic Sentence Usage
H2 Title: Is it Possible to Lose Weight in Three Hours?
Error format
"Many would think that it is impossible to lose weight in just three hours, but there are ways to do it."
Tip: Pique the reader's interest.
"Some people believe that it is impossible to reduce weight in just three hours, but according to Healthline.com, if you control your consumption of fiber, carbohydrates, and sodium, you can easily lose more than three pounds."
Did you notice that the second example used a credible reference and briefed the user on the issue that will be addressed in the section? In this way, the reader keeps on reading.
Explain it Like I'm a Five-Year-Old
When writing try to keep it plain and simple. Write for your audience, not for yourself. So try to use less complicated or technological terms and phrases. You can see this Reddit article for more information.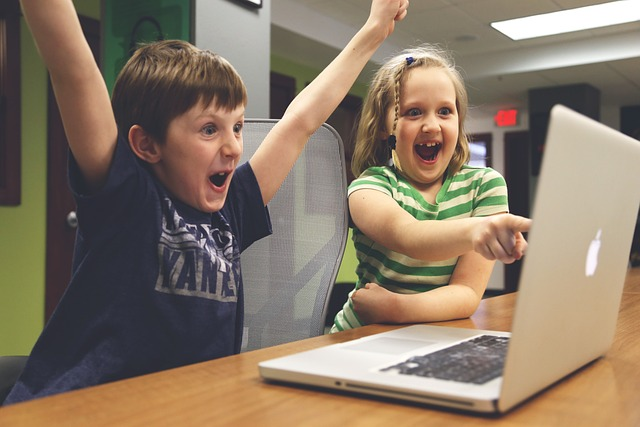 How to Create Your Introduction When Writing SEO Content
To create your introduction when writing SEO content, follow the stated-repeat method. Tell your audience what you wish to share and what role they will play. Here are some examples, using the Aretha's Rat Poison topic.
Title: Why Arreta's Rat Poison is Best for You
Introduction: Do you have rat problems or know someone who does? Are you ready to find out why Arreta's Rat Poison is best for you? This article will show you how to put an end to rat infestation.
Noticed how the introduction summarizes what the article is about? Did you note that the primary keyword, rat poison, was used in the heading and the introduction?
Finally, did you notice that the introduction is written in simple language, without technical terms?
Writing The Body of Your SEO Article
As you start to write your article, bear in mind that the purpose of creating content is to outperform your top five competitors. This means that your article should be more unique and more resourceful than any other of the top five.
Use the notes that you have gathered and the references that you saved in your bookmark folder. If you know the authority website in the niche of your website
Keyword Usage: Use your primary keyword 2-3 times in the body per 1,000 words. Carefully distribute secondary keywords at least once throughout the body of the article.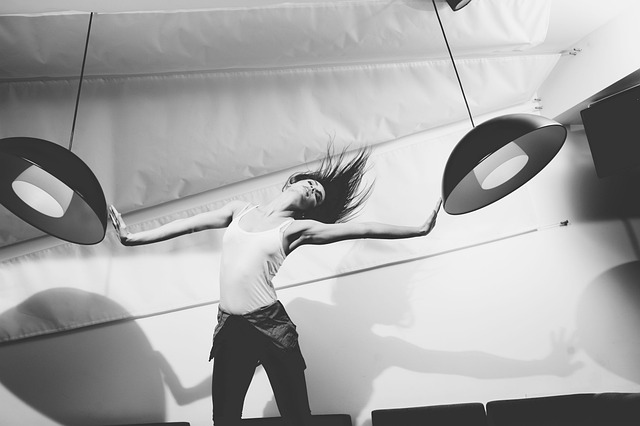 Bullet Points and Numbering: Use bullet points or numbers to make your article more attractive and easier to follow. not use them in sequence.
Tables: Use tables to make comparisons instead of long data that the reader may not want to see or read. Tables make statistical data and comparisons beautiful and digestible.
Minimums and Essentials
Word Count: Review the word count of your top five competitors to decide the length of your article. One good way to do this is to calculate the average word count and aim to beat it by 250 words.
So, if the average word count is 1,250, then your article should be at least 1,500.
Use Short sentences and Paragraphs: Keep your sentences concise and with unnecessary information, in other words, get to the point. Try to use a maximum of 3-4 sentences in a paragraph. This is for your audience.
Clear Voice: Identify your audience and keep the tone constant throughout the document. Avoid using first-person pronouns. If you follow your outline, it will be easy to stay on topic.
Your Summary: We often refer to it as the concluding paragraph. It is a summary of the article. This may be the best place to repeat your call to action.
You must mention your primary keyword here again, making sure that your point is summarized. Look at this example.
Arreta's rat poison is suitable for homes, offices, stores, and barns. getting rid of your rat infestation has never been easier. Do it right, get Arreta's.
Noticed how the keyword 'rat poison' flows into the conclusion? Did you see how the solution was linked to Arreta's? And check out the call to action "get Arrata's'.
Using Images to Write SEO Content
Images are essential to both the readability of your article and its optimization score. The rule of thumb is 1 image to every 400 -500 words. However, if you spot a top 5 article with more than the ratio, use more images carefully.
Place the first image under your main heading or title. Do not forget to add alternative text and tags to your image. You should use your primary keyword in the image tags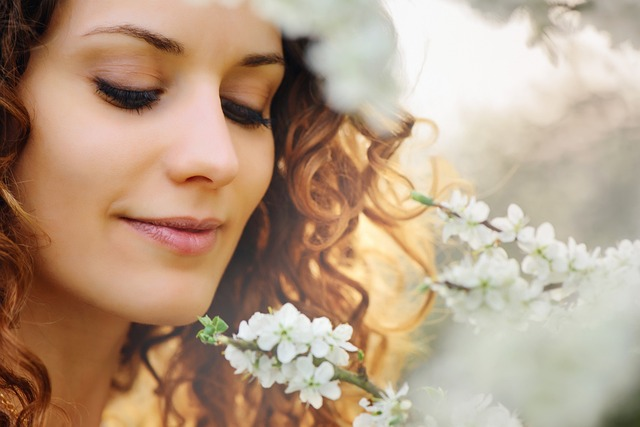 Place additional images throughout the document, using a much smaller size than the header image. Here are a few pointers to check m off with images.
They are free stock images. Click here to find free images
They do not have watermarks.
You have permission to use them.
Write SEO Content with the Interlinking Process
External Links: Try to link to reputable websites that end with extensions such as .gov, .edu, .org, or popular news and statistic sites. Although there are no limits to these links, try not to become a link farm with too many. Use a reference at the end of your article instead.
keeping the number to three per 1000 words is a good idea.
When linking do not use the raw links on the page. Instead, use words to hide the link.
For example: Bad format – best high school site is www.site.com
Correct format – best high school site
Internal links: the purpose of using internal links is to show the search bots that your website supports each other and your content is not a stand-alone piece.
Internal linking is pointing keywords from your new article to other pages or articles on your website. it is like building a cobweb where each stand of web is intertwined with the other.
It also helps readers find additional content and related topics. This also drives more pageviews to your site analytics.
Keep the number of internal links to 3 per 1000 words.
Should You Use an FAQ?
You are not required to use an FAQ or a glossary. You may choose to include it in your article if you feel you have left out terms or questions that the user may still not b clear about.
Place your FAQ at the end of your article just before the references.
Using References
Adding references to your article is essential to readers as it lends credibility to your article. It also lets the other researchers and writers receive credit for their efforts.
There are many reference styles such as MLA, APA, Chicago, etc. the most popular is AP. You can learn about this format of citations or you can let this AI software do it for you.
It is completely free and will write your references in the format you choose. Once you have finished, you just need to copy and paste it into your work.
Revising Your First Draft
You are breathing a sigh of relief. You have done the writing aspect of your SEO article. The next step is editing our work so that it will be free of grammatical, syntax, and informational errors.
Use AI software to check for grammatical errors. You can always use Grammarly, nobody does it better and even the free version is great.
Read the document out loud to make sure that you spot additional errors that the App may have missed.
Check the links you have inserted to make sure that they click through.
Pat yourself on the shoulder! You have successfully created an SEO article.
Some Extra Gifts for You
This article aims to help you write better, rank faster and get more sales. This guide is the third installment that we have made in creating useful tools and aids for you.
You have read and hope you have learned something and that you have shared this article with someone who you want to see writing better today.
Here are some free gifts for you
1.       Free article templates with outlines, guides, and tips
2.       $50 casino account
3.       Free articles for your website
4.       3.000 web search traffic from Google or Bing to your website
5.       $50 cash deposited to your account
Additional Reading for You
How to Use Who, Whom, and Whose
Note: How to Write SEO Content
This guide on how to write SEO content is just the start of your journey to establishing your search engine presence. Further steps should include building backlinks, blogging, and getting more visitors to your website.
You are welcome to use our all-inclusive marketing services that will improve your return on investment t,o at least a 38:1 ratio. Each offer includes SEO articles, your own newsletter and subscribers, and active affiliates. Learn More,
References
9 Steps To Help Your SEO Writing (with Checklist). (n.d.). Semrush Blog. https://www.semrush.com/blog/how-to-create-seo-friendly-content-with-semrush/
Agrawal, H. (2022, April 2). How To Write SEO Friendly Content (Beginner To Advanced). ShoutMeLoud. https://www.shoutmeloud.com/write-seo-content.html
Hardwick, J. (2020, January 29). LSI Keywords: What are They and Do They Matter? SEO Blog by Ahrefs. https://ahrefs.com/blog/lsi-keywords/
LSI Keywords: How to Find & Use Them to Improve SEO. (n.d.). WordStream. https://www.wordstream.com/blog/ws/2020/08/27/lsi-keywords
SEO Writing Tips: 10 Writing Techniques & Guidelines for SEO Content. (2014, April 4). Titan Growth. https://www.titangrowth.com/blog/capitalize-on-content-10-techniques-for-seo-content-writing/
Slawski, B. (2018, January 22). Does Google Use Latent Semantic Indexing (LSI)? SEO by the Sea. https://www.seobythesea.com/2018/01/google-use-latent-semantic-indexing/
What Are LSI Keywords and Why They Don't Matter. (n.d.). Semrush Blog. https://www.semrush.com/blog/lsi-keywords/
What are LSI Keywords? And Why They Matter For SEO [New Guide]. (n.d.). Backlinko. https://backlinko.com/hub/seo/lsi
Writing Articles for SEO | Wiley. (n.d.). Authorservices.wiley.com. https://authorservices.wiley.com/author-resources/Journal-Authors/Prepare/writing-for-seo.html